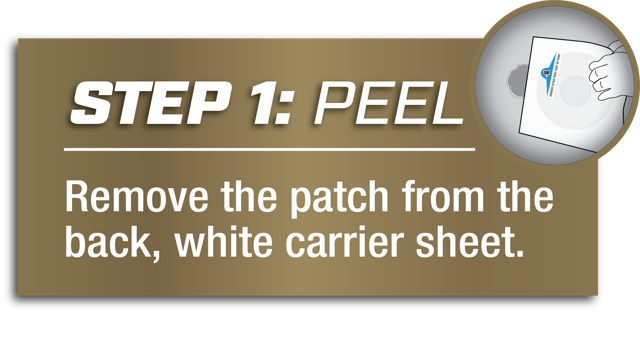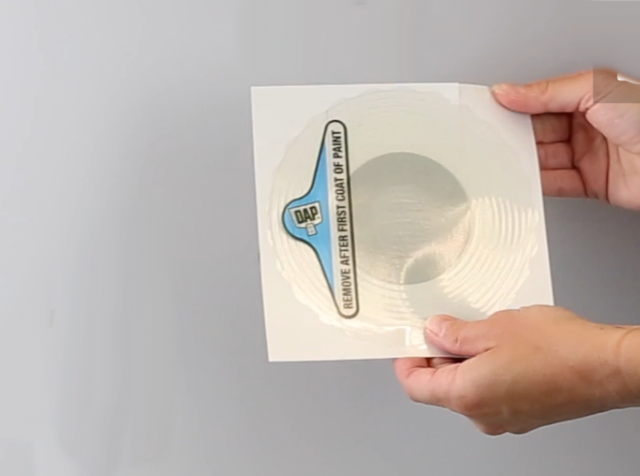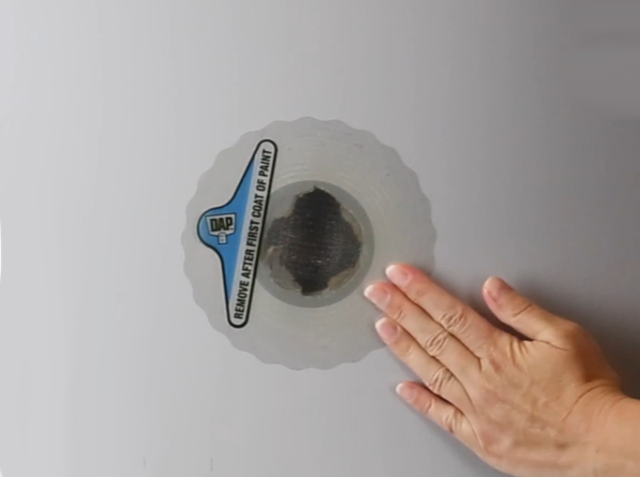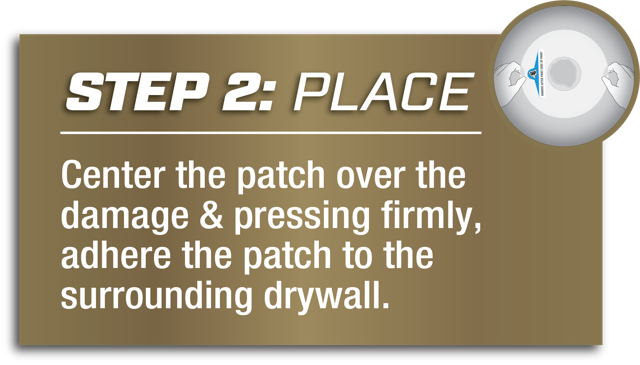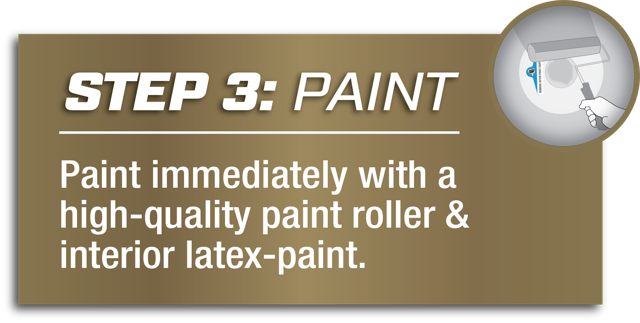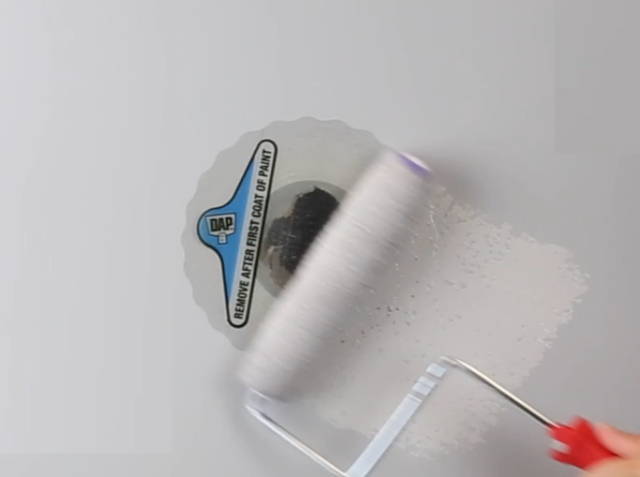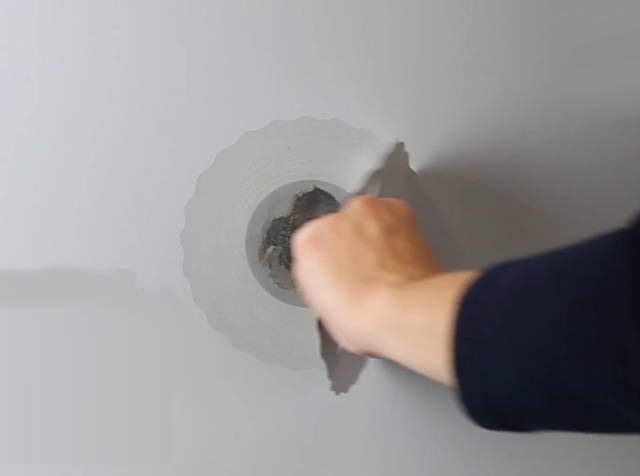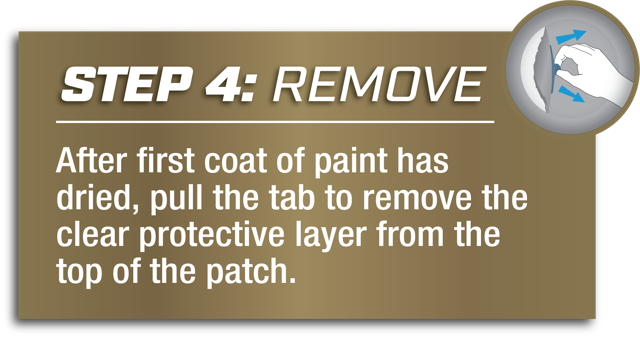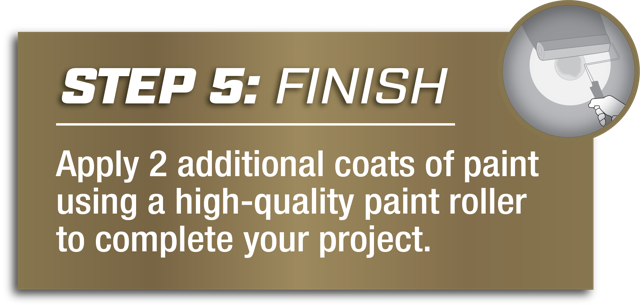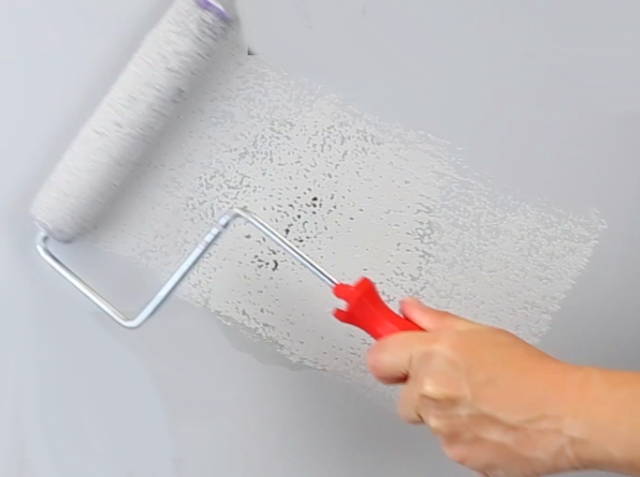 Proper Placement & Coverage

Use the gray center circle of the patch as a guide to align over the center of the damage. Be sure the damaged area does not exceed the gray area.
Final Finished Appearance
Patch may be noticeable and visible until it has completely dried. As it dries, it will continue to improve its appearance with the surrounding drywall
Paint Manufacturer Instructions
Per paint manufacturer instructions it could take up to 4 weeks for paint to fully cure.
Press firmly to smooth around the outer edges of the patch to ensure proper adhesion to the surrounding drywall. Only press where the patch is in contact with the drywall. Do not push through the damaged area.
Repairing Textured Walls & Ceilings
If repairing textured walls or ceilings, remove the protective layer by pulling the pop-up tab immediately after applying the patch to the drywall (no need to apply the first coat of paint). Apply texture, using aerosol spray or a textured paint roller. Allow to dry thoroughly, then apply two additional coats of paint to complete your project.
Ensure Proper Paint Coverage
Apply a generous amount of paint with each coat to ensure paint coverage. Always use a paint roller - using a paint brush is not recommended as it can leave brush strokes and won't provide the best coverage.
Patch may take longer to fully dry than surrounding drywall
Trimming & Patch Customization
The patch can be cut and customized to different shapes and sizes to fit certain applications such as in corners, along trim and molding, or for outlet applications. When cutting with scissors or a utility knife, make sure the tab is still fully intact so you an remove the protective layer.
Removing the Protective Layer
Pull the pop-up tab up and away from the drywall towards yourself in order to release the protective layer from the patch. If the protective layer does not completely come off in one piece, use your fingernail to remove the rest of the protective layer prior to applying the next coat of paint.
Additional Structural Integrity
For additional structural integrity, apply spackling to the damaged area, then apply the patch immediately over the damage. There's no need to wait for the compound to dry prior to applying the patch. Be sure the surrounding drywall is clean and free of material prior to applying the patch to ensure proper adhesion.
Thoroughly Prep to Create a Smooth Surface
It's recommended to de-gloss the damage and surrounding drywall using sandpaper to help achieve a smooth surface and increase adhesion. Ensure the surface is smooth, dry and free of any debris and jagged edges prior to applying the patch